Article by Elite Chicago Limo Service Blog
Chicago's Department of Business Affairs and Consumer service is proposing new rules that could push a new limo app off of Chicago streets. A new popular San Francisco based App, Uber, was recently introduced in Chicago that allows passengers to quickly find available limousines nearby and book them through the phone. Currently, the App is available in 13 US cities, Chicago is one of them.
From the first day that the Uber was introduced to the Windy city, it was not welcomed by the local taxi cab companies. As a result, some of those cab companies teamed up and filed a lawsuit again the growing application claiming that it only contract some particular cab companies discriminating the others. Uber, on the other hand, says it works with individual drivers, not taxi companies.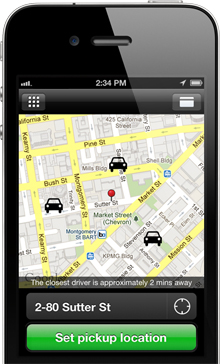 This in not the first legal issue for the growing Limo App. At present, it is facing a battle that can be more dangerous for its future development. BACP proposed regulations which would not allow a limousine to have a device that would measure a distance, travel time or speed on board. Therefore, it would disallow to charge rates based on aforementioned points.
Some of the BACP proposals include:
"Outlaw any electronic measurement device"
"Prohibit the use of time or distance charges"
Uber responded to these new rules on heir blog. They claim the new "over-regulations" were created only to stop Uber to develop further and to force the App out of the major cities. It also claims that the regulation goes against how even the Chicago limo services are regulated.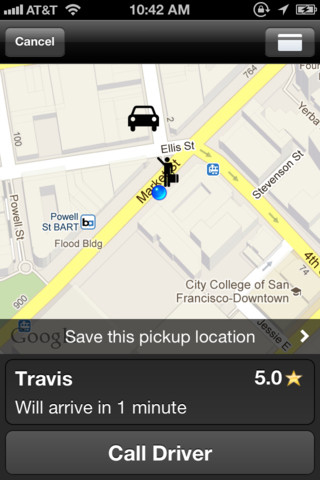 The Application developers say "Chicago limousine companies already has fees in accordance to the distance, time and speed. We only help these calculations be more accurate, transparent and affordable."
What that means is these rules are designed to benefit big established companies and block any new business idea that would come through to compete with them. The new App seems technologically advanced, fast it benefits individual drivers. This is exactly why it is seen as dangerous.
Uber claims it benefits around 1,000 Chicago limousine drivers. And if it is pulled out from the city, they would loose their income. Moreover, in this fast world where almost everybody has a smart phone, there is no way that such a piece of technology will be withheld. These Apps can be beneficial to Chicago as well as its residents. One question remains though: how about hose individual drivers that do not sign up with Uber and do not pay the monthly fee to get customers from it.
In any case, there is no denying Chicago limo service will be evolving as the world evolves. With smart phones almost in every person's hand, some App will definitely come forward to stand out from the crowd. For more info visit http://www.elitechicagolimo.com